Congratulations on becoming a New Dad!
Undoubtedly this new responsibility has shifted your daily routine in a big way. I'm sure some of the changes you're experiencing are tough, most are wonderful, and perhaps some changes you don't even realize are happening.
Change is inevitable when you have a miniature version of yourself to take care of, whether it's seeing your buddies less, folding baby clothes, or listening to less Kings of Leon and more of The Muppets. With so much going on so fast, it's easy to forget simple things you used to take pride in, like matching your belt to your shoes when you go to work. Or perhaps you're so focused and busy being a parent that you've stopped going to the drycleaners and starting wearing dri-fit Nike golf shirts to work everyday. This is just the beginning of a slow downward fashion spiral where you transform from a trendy, well put together young man, into full on Dad mode.
Generations of Dads before you have succumbed to this downward spiral, by either not caring anymore, claiming they're dressing for comfort, or in most cases just completely losing touch with their personal style and individual swagga (if you will). Somehow this concept of "Dad Fashion" has actually become a legitimate stereotype in society - there has even been an Instagram account created called "Fashiondads" devoted to mocking Dads and their fashion fails with hashtags like:
#ThighGame #CustomTieDye #DockersShorts #SoxyAndIKnowIt #OldNavyRobe #WallMartEverything #MyWifeMadeMeWearThisHat #PimpinInPlaid
I remember joking about this with friends a few years ago on a boys' trip. We were making our way up the staircase to the pool party of the W Hotel in Scottsdale Arizona on a gorgeous Saturday afternoon. A great party that facilitates a great time, dad or not. But one of my friends gave me an elbow nudge on the staircase to point out one of our other friends. Out the side of his mouth he said, "Hey, let's hang back a minute so we don't have to walk out there with dad." None of us were even dads at the time, but this friend was in fact wearing your stereotypical "dad outfit": T-shirt tucked into cargo shorts with Tiva sandals and what must have been 900 SPF sunscreen probably stashed away in a fanny pack.
This is where the challenge comes in.
As you transition into Fatherhood try not to lose touch with your personal style. Don't become a #FashionDad! Challenge yourself to buck the stereotype and follow in the footsteps of some of the truly stylish dads out there. Guys you may not even realize are actually dads. Guys like Pharrell Williams, David Beckham, Tom Brady, Idris Elba.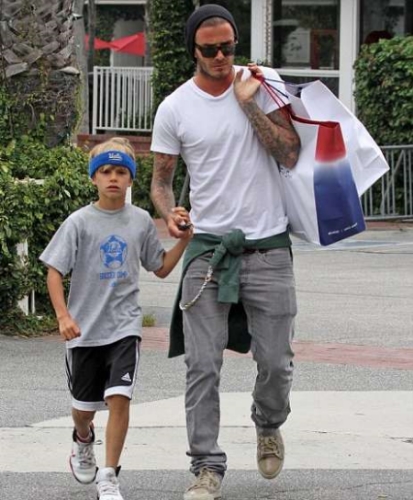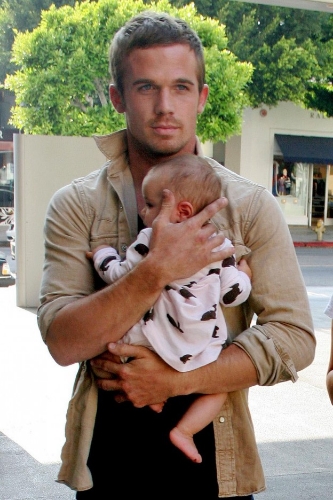 Here are 10 signs you might be inheriting your Fathers sense of style:
All your shirts are Dri-Fit
You only wear one coat in winter and it's a ski jacket
You only have one belt, it's fabric, and you wear it for all occasions
You own a Hawaiian shirt and it's not a joke
All your shorts are bulky cargo shorts meant for fishermen
You wear gag t-shirts like "Worlds Most Average Mechanic"
You have a collection of oversized corporate golf shirts
Your dress shirts were tailored for Arnold Schwarzenegger
You think your shoe closet covers you for any occasion by consisting of Tivas, Crocs, and cowboy boots
You wear a cell phone belt clip